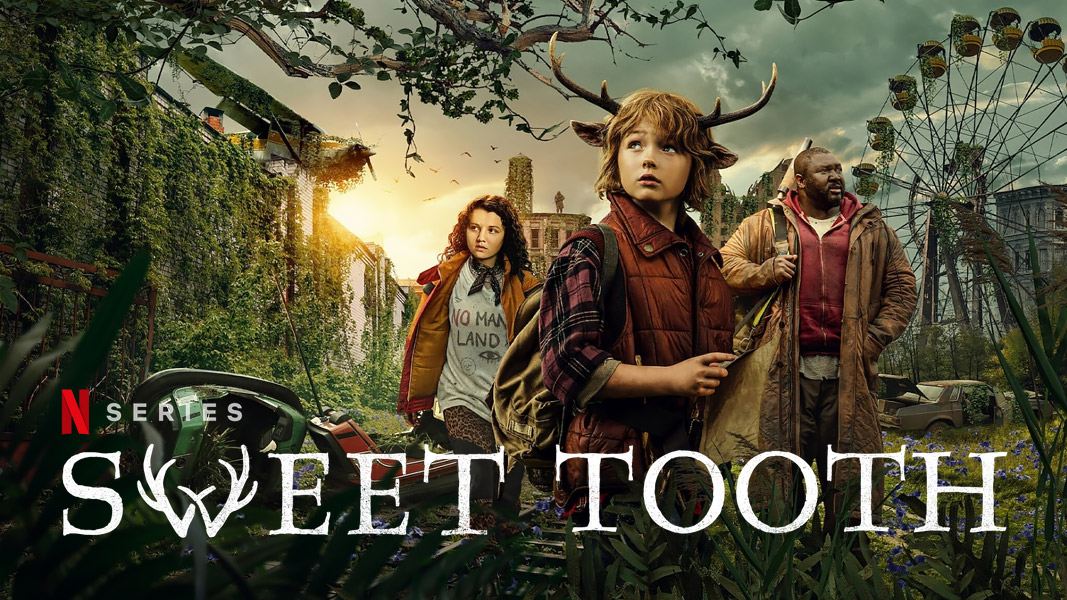 Storyline
A boy who is half human and half deer survives in a post-apocalyptic world with other hybrids.
Ten years ago "The Great Crumble" wreaked havoc on the world and led to the mysterious emergence of hybrids babies born part human, part animal. Unsure if hybrids are the cause or result of the virus, many humans fear and hunt them. After a decade of living safely in his secluded forest home, a sheltered hybrid deer-boy named Gus (Christian Convery) unexpectedly befriends a wandering loner named Jepperd (Nonso Anozie). Together they set out on an extraordinary adventure across what's left of America in search of answers about Gus' origins, Jepperd's past, and the true meaning of home. But their story is full of unexpected allies and enemies, and Gus quickly learns the lush, dangerous world outside the forest is more complex than he ever could have imagined.
Direct Download S02 Sweet Tooth Tv Series (All episodes released in one day in WEB-DL) (Netflix)
Genres
Language
Resolution
File Size
IMDB Rating
Next Episode!
Final Episode of Season 2
Download Season 2
Download Season 1
We provide these links to those who can't watch or buy the series from their source so please if you are able to watch and buy the series from their direct source go to their website and watch the series from the source to support their producer thanks for understanding.
We try our best to put highest quality with low size in MKV file extension.
Note : We don't provide subtitle for this series for downloading the subtitle please go to this link

Screencaps
Action, Drama, Adventure, Fantasy, Sci-Fi, New Start, started 2021, Extras Tv Series